Best of Paris 7 Day Tour Itinerary
Tailor your week-long itinerary to suit you
Explore the best of Paris with our seven days of private tour itinerary. In one week you will visit highlights from the city including the Eiffel Tower, Louvre museum, Notre Dame, Champs Élysées, and much more, including a driver-guided trip to nearby Versailles.
Day 1: Paris - Musée D'Orsay
On arrival in Paris, your private chauffeur will be waiting for you ready to assist with your luggage and direct you to the VIP parking located closed to Arrivals. Relax in the safety and comfort of a luxury air-conditioned saloon whilst your chauffeur navigates through the back streets of Paris to your hotel.
After an early check-in, your chauffeur will take you and your guide to the Musee D'Orsay located on the Left bank of the Seine and directly opposite its more famous cousin the Louvre. Originally when built as a train station this incredible building used more metal than the Eiffel Tower! 
The museum itself is an architectural wonder boasting 35,000 sq meters of glass with the central floor 140 meters long. This museum was created with the idea of a museum that would bridge the gap between the Pompidou Centre and the Louvre.
This museum houses the largest collection of Impressionist exhibits in France and includes works of art from Pissaro, Cezanne, Monet, Renoir, and Van Gough to name a few. Curate your tour with your guide to make the most of your time in this famous museum.
Day 2: Paris - Versailles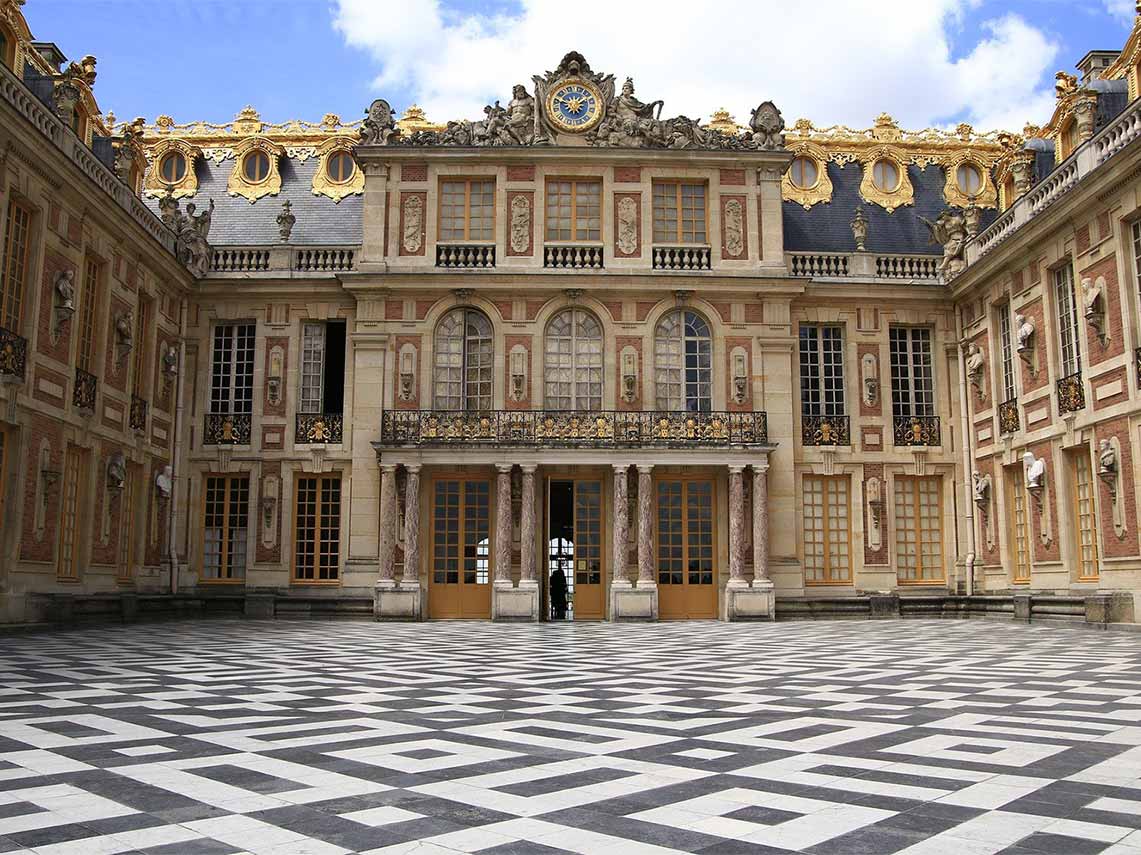 Escape the hustle and bustle of Paris today and head out to Versailles, the most opulent of all French Chateaux where your private guide will accompany you on your visit to the Chateau, its gardens, and finally a stop in Versailles town center.
This magnificent chateau was created by Louis XIV as a demonstration of not only his wealth and power but to show the world French architecture and opulence. Probably the most famous room in the chateaux is the Galeries des Glaces (hall of mirrors), comprising over 350 specially constructed mirrors that line the impressive room. Every part of the chateau was constructed, using only French materials and workmen who worked day and night to create this architectural masterpiece.
Following your tour of the chateaux, you will then take a private garden tour to explore the extravagant grounds surrounding Versailles The gardens took over 40 years to complete and comprise 50 elaborate fountains decorated with sculptures of gilded lead or metal portraying characters from Greco-Roman mythology. 
Spend the afternoon visiting the famous indoor and outdoor food markets situated in the heart of Versailles where you can sample artisanal French produce from around the country – from Jambon de Bayonne to truffle-infused Roquefort to hand-made chocolate from the finest Parisian chocolatiers this market has it all!
Day 3: Paris La Chappelle & Le Conciergerie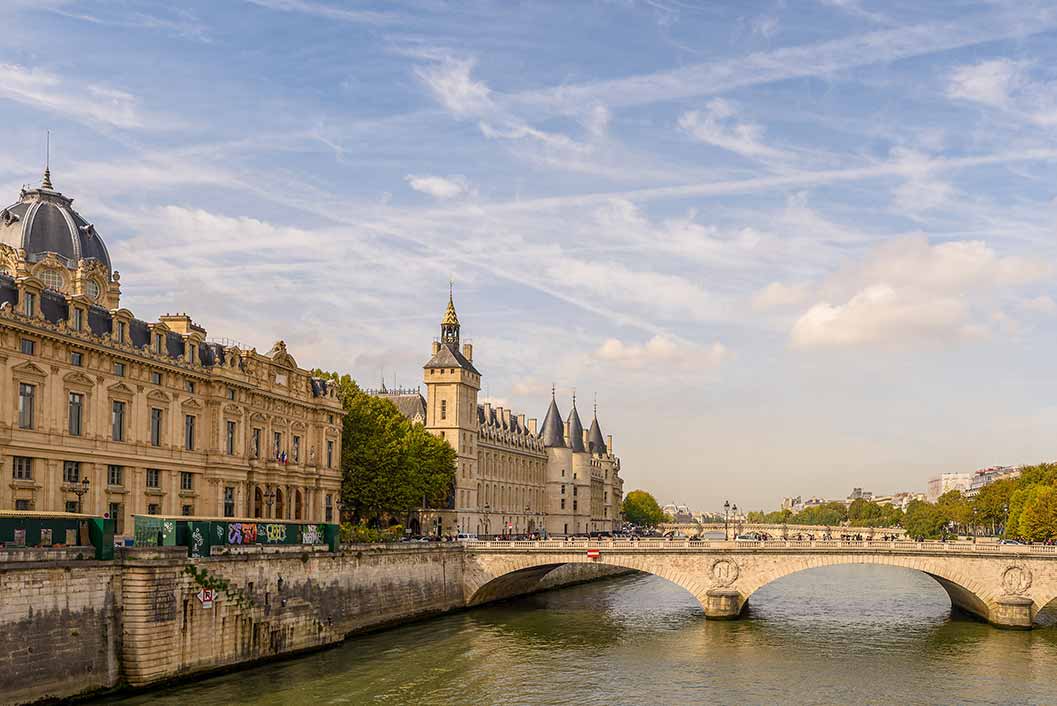 If you are looking to see impressive Gothic architecture look no further than the Sainte Chapelle, built by Louis IX to house Christian relics including Christ's crown of thorns. 
This stunning gothic building was built in only 7 years and cost almost a tenth of the cost of the relics housed there. The chapel is made up of 2 parts – the Upper Chapel – for the king and his family and the lower chapel for servants of the king. As you would expect the upper chapel has to be seen to be believed, such is the opulence and extravagance of the decorations which include exquisitely carved statues of the 12 apostles and beautifully painted ceilings. The main feature of this stunning building is the stained glass windows – the world's largest display of Medieval glass with over 600 m 2 of stained glass.
Situated close to the Chappelle is the Conciergerie, a stunning Medieval building with a dark history. The building was used as a prison during the revolution and many famous prisoners were held here until their fates including Marie Antoinette.
The building has 4 main towers, one of which is the  47 M Tour d'Horloge is home to the oldest working public clock in Paris. This heavily decorated gilt clock was commissioned by Charles V in 1371 and was created by Henry de Vic, one of France's most reputable clock designers.
In the afternoon we head to the Pompidou Centre which is universally recognized as Europe's most important center for Modern Art. The building itself is steeped in controversy due to its polarising very modern design and huge bill – It cost almost £60 Million and that was in 1977 when it was completed! Inside the building,  there is also a library housing over half a million books as well as the main gallery itself that has 200,00 modern art exhibits. Your guide will plan your visit with you to ensure that your tour takes in all the works you want to see.
Day 4: Gourmet Tour, Notre Dame & the Champs Élysées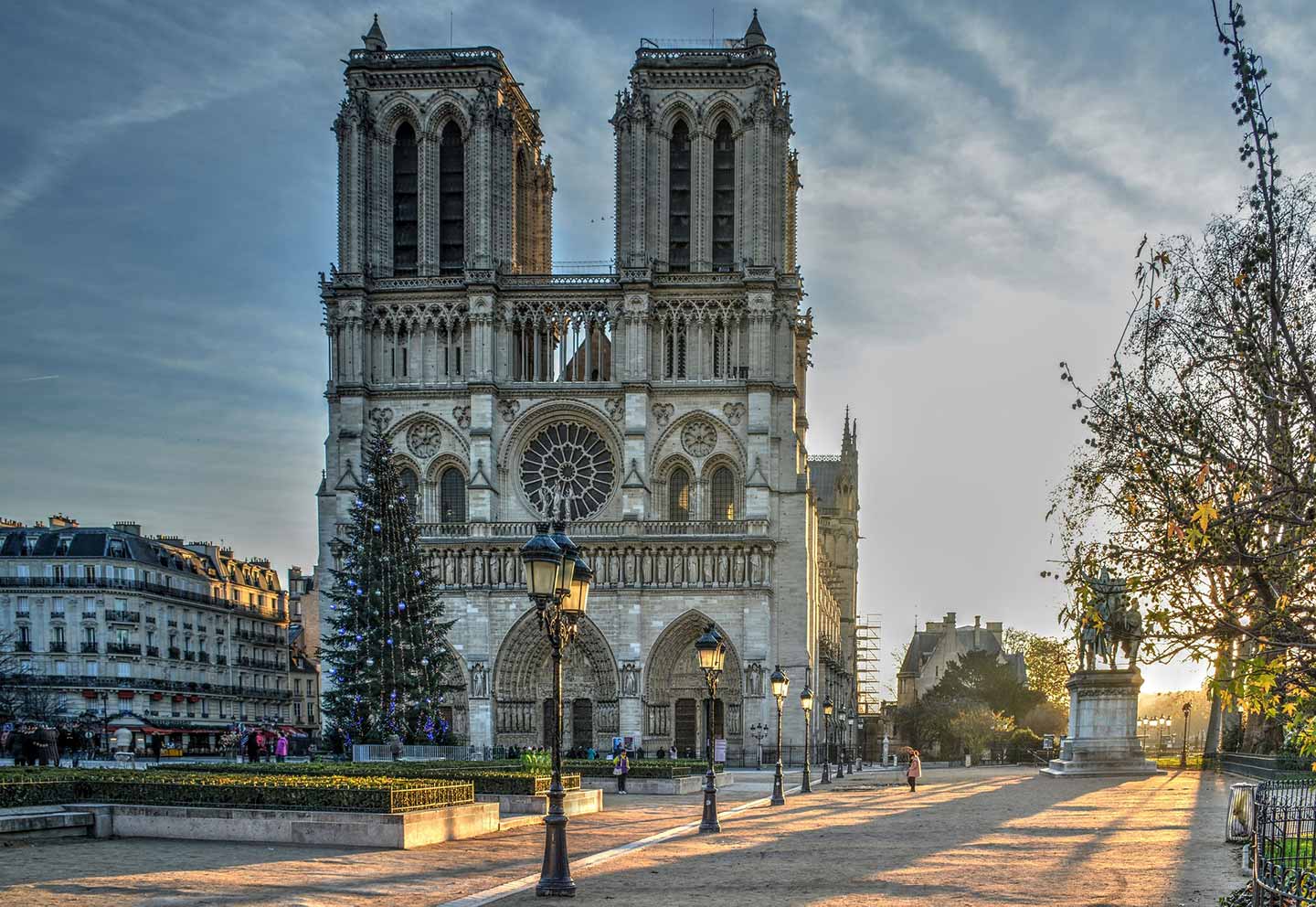 Your guide today will take you on an epicurean tour of Paris starting with the traditional French petit dejeuner (or petit dej as they call it) at a local boulangerie where the head baker will teach you about the different breads and pastries they bake every morning. 
Top tip – if you are ever buying bread in France never go to an empty boulangerie – the French are perfectly happy to queue outside their favorite for 20 minutes rather than buy bread from a shop where they believe the bread is of inferior quality. Your tour will include a visit to an award-winning fromagerie as well as local charcuterie and poissonnerie.
In the afternoon your private chauffeur will take you on a drive past the famous Notre Dame where you can see the army of construction workers restoring this landmark building following on from the devastating fire in 2019 before heading towards the famous shopping avenue in France – the Champs Élysées, home to Louis Vuitton, Guerlain, and Cartier.
Day 5: Paris - Louvre & Musee de L'Orangerie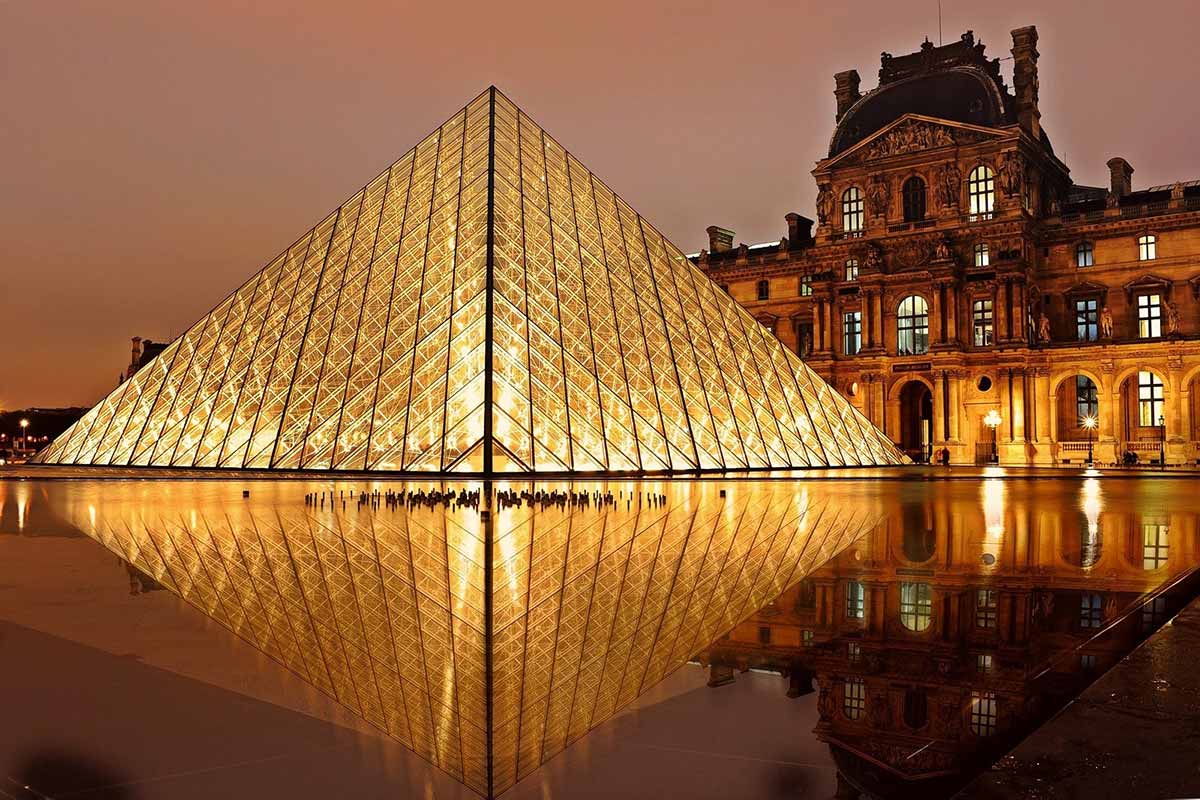 Your tour starts today with a visit to the Louvre, home to some of the World's most precious artworks, famous for the Mona Lisa and Venus de Milo. 
This stunning building is also home to over 35,000 works of art. Not only is the Louvre the most visited museum in the world it is also the biggest museum with galleries spreading over 15 acres! In fact, if you were to spend 30 seconds looking at each piece of art housed in the museum it would take over 100 days and so your guide will work with you to ensure you see all the artwork on your bucket list.
Next visit the Orangerie museum, home of Monet's incredible Water Lilies, which is a permanent exhibition as well as art from Cezanne, Modigliani, and Picasso to name a few of the famous artists displayed at this museum. The museum is located in the Tuileries garden close to the Louvre where you can enjoy a stroll along the banks of the Seine after your private tour.
Day 6: Paris - Eiffel Tower & St Germain
Your chauffeur and guide will be waiting for you to take you on a day tour of Paris.
The first stop is the Eiffel Tower, understandably the world's most visited paid tourist attraction. Your pre-purchased tickets allow you access to all levels of the Tower where you can see unrivaled views across Paris and the neighboring cities.
The Tower comprises 8,038 metallic parts, an impressive 2,500.00 rivets, 7,300 tonnes of metal, and 60 tonnes of paint and took over 2 years to complete.
Following the Tower visit, your guide will take you for lunch at a typical Parisian brasserie away from the tourists so you can experience Paris as a local.
In the afternoon we head out to St Germain en Laye. This town is famous not just for being home to one of the world's best soccer teams (Paris St Germain) but also has a magnificent chateau literally in the middle of the town center. 
The castle is surrounded by beautifully manicured gardens that were originally designed by Louis X1V's head gardener. The most popular feature of the gardens is the two-kilometer-long esplanade that runs along the top of the scarp overlooking the Seine. Despite its proximity to Paris, St Germain en Laye has a feel of a small prosperous French country town with narrow streets lined with bars and brasseries, old squares with petanque courts, and a vast array of up-market épiceries and boulangeries. 
On market days (usually 3x a week) the city's town center is transformed into a bustling market filled with the finest local and international produce where your guide will arrange a private food tour of the market and surrounding épiceries.
At the end of the afternoon, your chauffeur will take you back to your hotel where you can enjoy dinner at a famous Michelin eatery.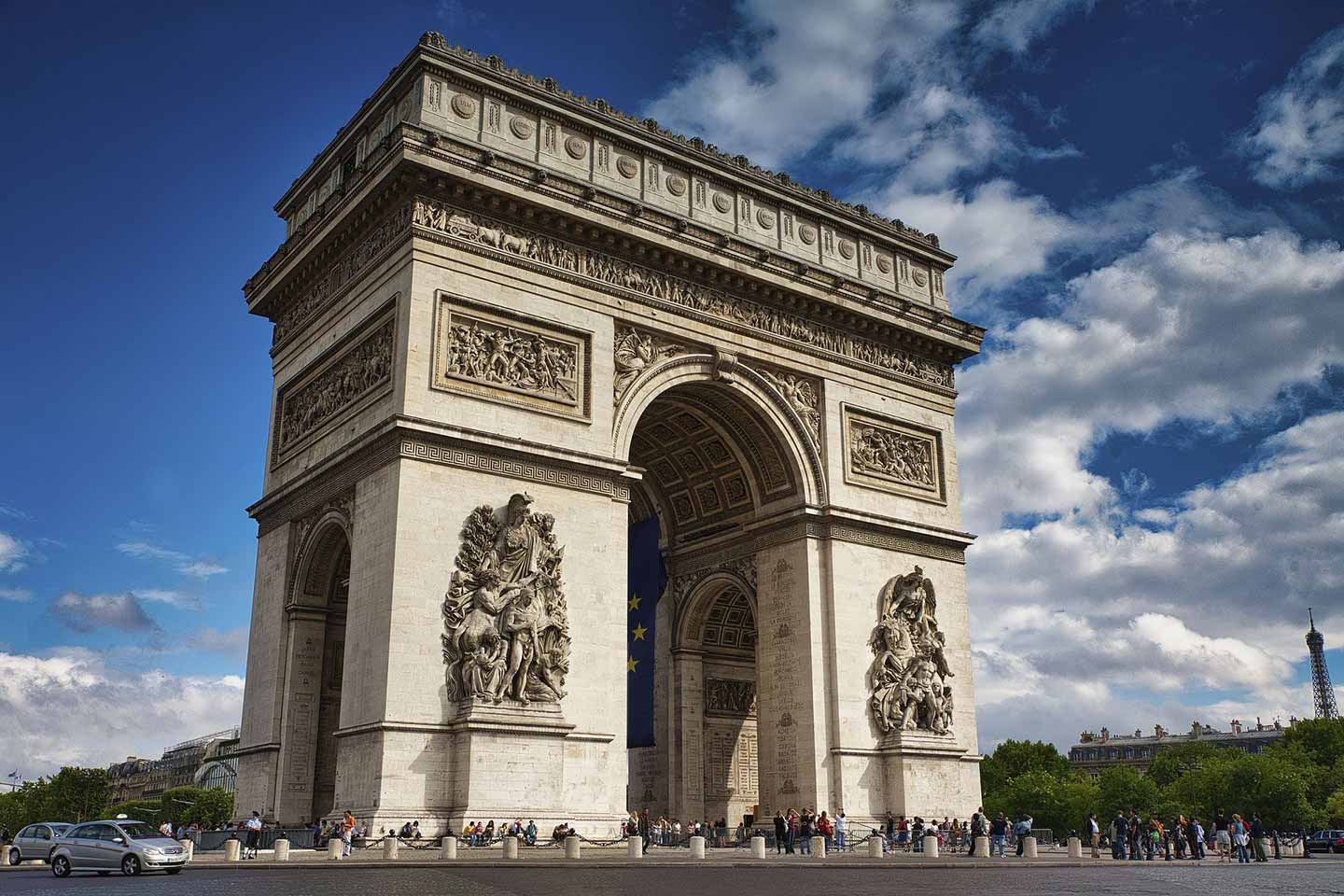 Depending on your timings your chauffeur can take you for a drive to take in all the sites of Paris without leaving the comfort of your luxurious vehicle. Drive down the Champs Elysee, take in the Arc de Triomphe and Tour Eiffel as well as a drive over the Pont Alexandre III, often called the 'most beautiful bridge in the world '  Maybe have a quick stop at Laduree, home of the macaron which makes perfect gifts for friends and family back home.
Your private chauffeur will take you to the airport or station, ready for you to continue the next part of your travel adventure.
Get a bespoke Paris Tour itinerary
Many of our guests fall in love with Paris and wish to return time and time. If you are visiting Paris for a second or third time, then you will have likely seen the majority of the sites listed on the above itinerary.
That is why we provide a completely complimentary tour itinerary service for our guests meaning that we can offer you a completely tailored experience full of fresh sites to explore with your guide. Request your itinerary using our form below.
Other tour itineraries to explore
Salut from France! I'm Debbie, founder of Luxury France Tours.
Having developed into a Francophile on a trip to the French Alps many years ago while still in school, I moved to France after a career traveling the world led to me meeting my (now) French Husband in Johannesburg. I created Luxury France Tours as a way of sharing my love of France & igniting this passion in others.